[ad_1]

Hello gentle readers, and welcome to the SwitchArcade Round-Up for April 22nd, 2022. In today's article, we've got a nice bit of news to look at before heading into summaries of the several new games that hit the eShop today. It's not the most impressive pack, but you may find one or two things to catch your interest. We've also got a big-pants list of new sales to comb through, plus the usual list of expiring sales. Let's get to business!
News
Splatoon 3 Release Date Announced
When Xenoblade Chronicles 3 was brought forward to July from September, some speculated that Splatoon 3 might be taking its place. That's exactly what happened. Splatoon 3 launches on September 9th worldwide for Nintendo Switch. If you have a Nintendo Switch Online + Expansion Pack subscription, you can download the Splatoon 2: Octo Expansion DLC right now and start playing at no additional cost. Splatoon 3 has new weapons, maps, and more. The release date trailer above even has some new Turf War gameplay showcased.
A Trio of New Genesis Games Have Been Added to Nintendo Switch Online
Yes, we're definitely seeing a pattern here with Genesis games dropping onto the Nintendo Switch Online Expansion Pack service without much build-up. Today, Expansion Pack subscribers have three new Genesis games to play. All three are first-party SEGA titles this time: Space Harrier II, Shining Force II, and Sonic Spinball. Update your app and away you go.
New Releases
Bit Orchard: Animal Valley ($6.99)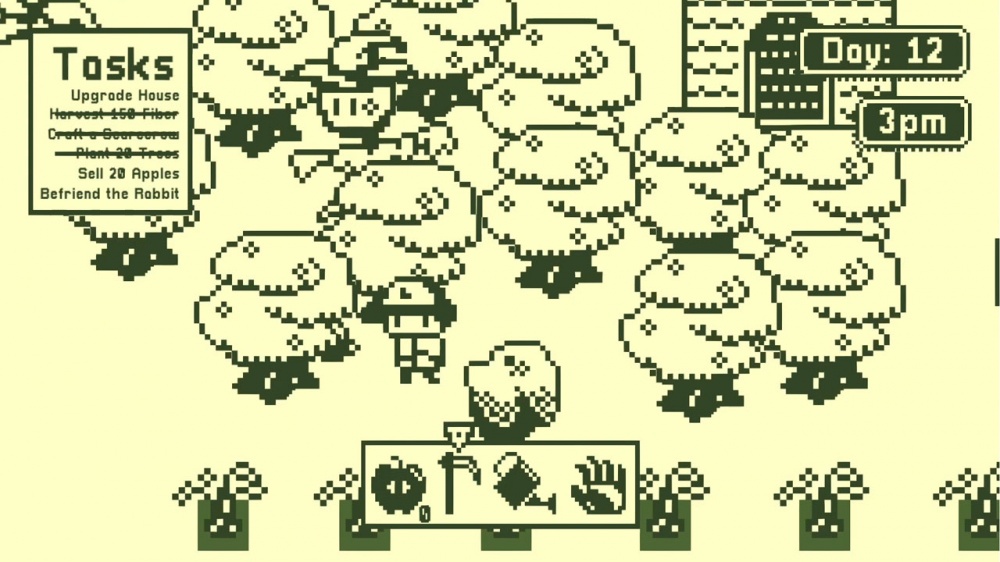 A very simple life simulation game with Game Boy-inspired visuals. Stardew Valley it isn't, but if you're looking for something to chill with it will do the job.
Wizard Mike ($6.99)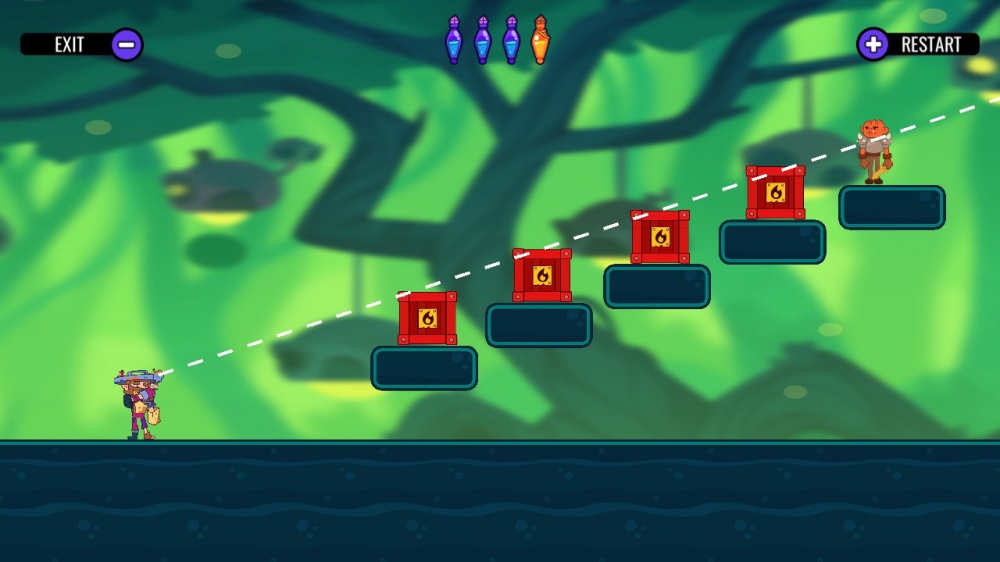 This is a puzzle game where you direct the magic powers of a rather unimpressive wizard named Mike to try to defeat the enemies in each stage. It reminds me vaguely of the likes of Angry Birds in that you're mostly choosing where to direct your shots to make a series of events play out that will take down the baddies. Maybe not the fanciest thing in terms of presentation, but the puzzles certainly look inventive and fun.
Castle Formers ($4.99)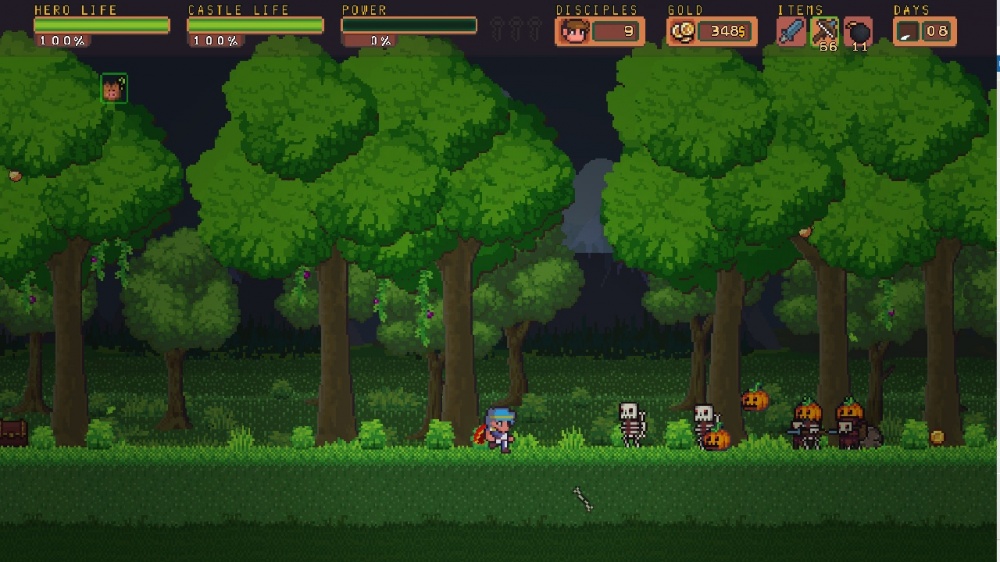 This is a combination of platforming and castle defense. By day you wander about and do various things to pump up your defenses and prepare. This involves gathering materials, forming an army, upgrading your gear, and so on. Then when the sun sets, the defense portion begins. Some nice pixel art, and the price is quite reasonable.
My Brother Ate My Pudding! ($4.99)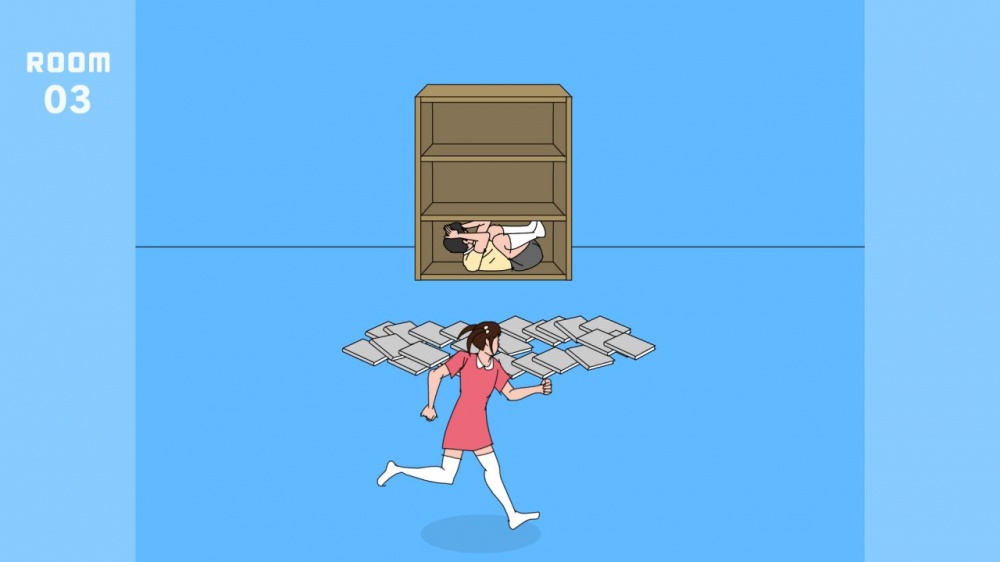 Oh hey, this one. If you like Mom Hid My Game (or as we in the mobile scene know it, Hidden My Game By Mom), you'll likely enjoy My Brother Ate My Pudding!. The game-loving boy has committed a crime most heinous: he ate his sister's pudding that was sitting in the fridge. She's ticked, and she is on the chase. You have to find a good hiding spot in each level. There are lots of funny outcomes if you fail, and some of the levels are really creative.
Pixel Game Maker Series MessiahEnd Refrain ($4.99)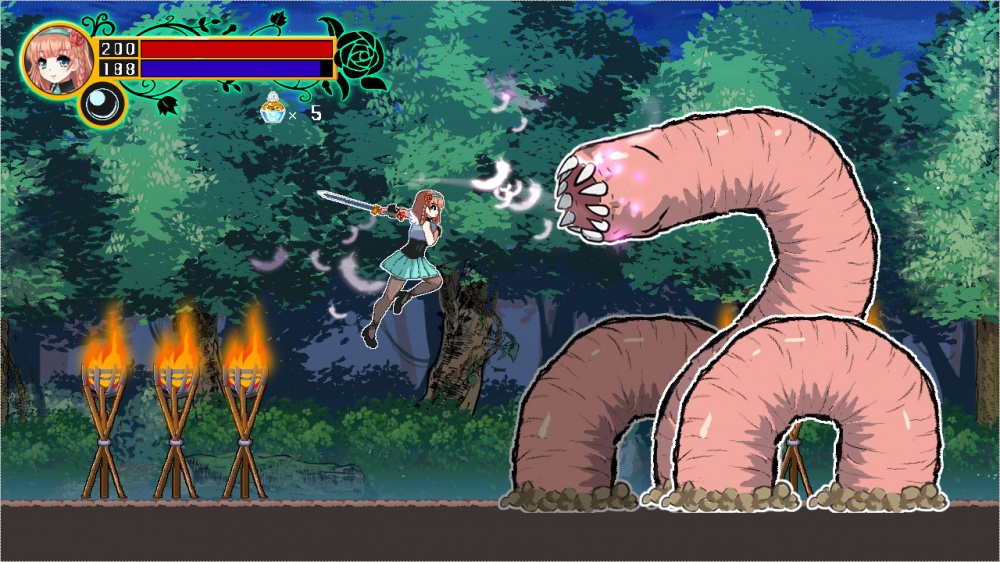 There is some nice pixel art in this game, and it plays fairly well. You'll play through somewhat open-ended stages in this action-platformer, and you can find some useful items by exploring. Not quite a Metroidvania, but it's not a straight A-to-B shot to the boss of each stage either. Decent enough for a fiver if you like what you see in that screenshot. Just be warned that it's over in an hour or two.
8Doors: Arum's Afterlife Adventure ($19.99)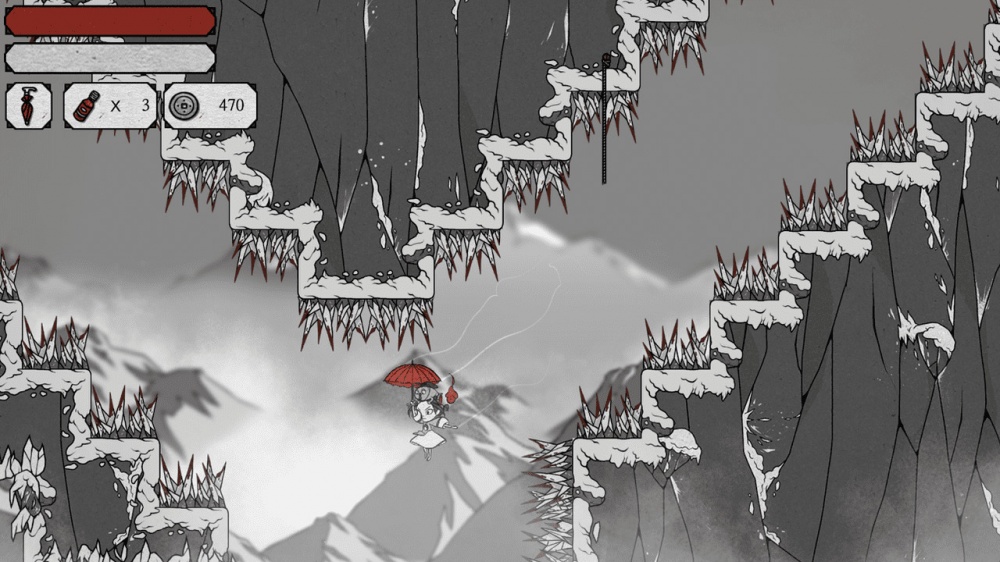 This, on the other hand, seems a bit closer to the Metroidvania style. It's still level-based, though. Inspired by Korean folk tales, this game has you playing as Arum, a young girl who is seeking her father's soul in the afterlife. She has to pass through the eight doors of purgatory to find the answers she seeks. There's a nice sense of style to the game, and some of the themes are intriguing. I wouldn't put it at the top of the heap as this sort of game goes, but it's decent.
Derby Racing: Xtreme Driver ($9.99)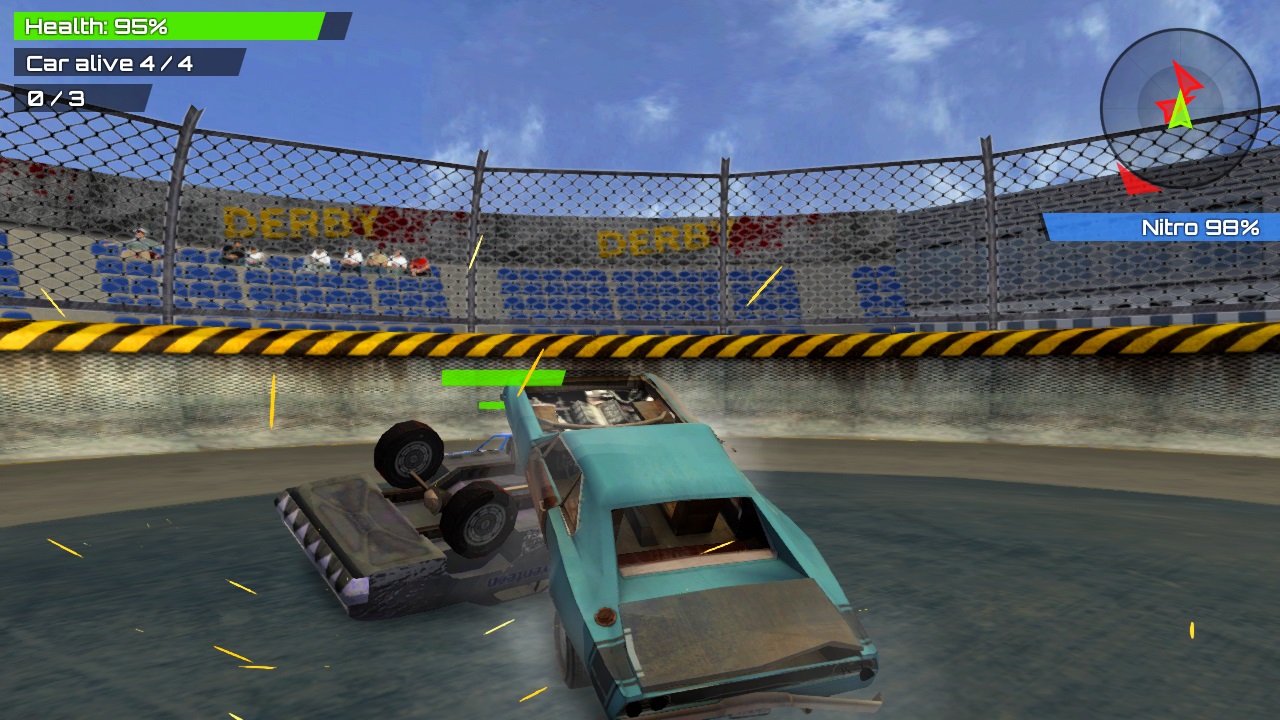 Another rather plain racer, this time with a demolition derby theme. There are various arenas and cars, including a monster truck. Destroy the other cars and try to keep from getting wrecked yourself. There are even some boss enemies to face off against. You might have visions of Destruction Derby rolling about in your imagination right now; probably best to aim lower. Single-player only, which feels like a real missed opportunity.
Ludo Game: Just Chill Out! ($4.99)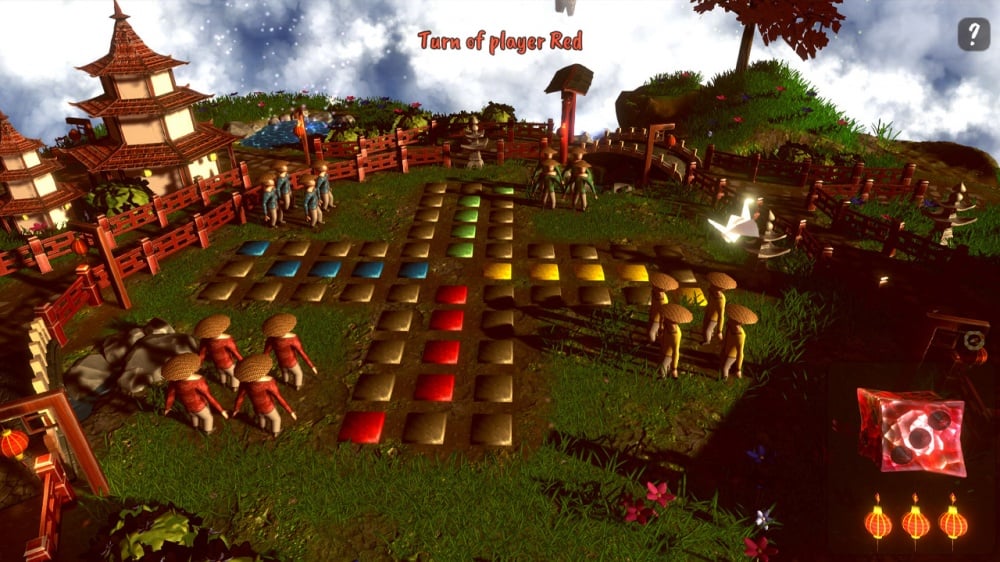 Hey, it's another version of Ludo. Hey, it's for one player only. That makes this the worst Ludo game on the Switch so far by default.
Space Genesis ($14.99)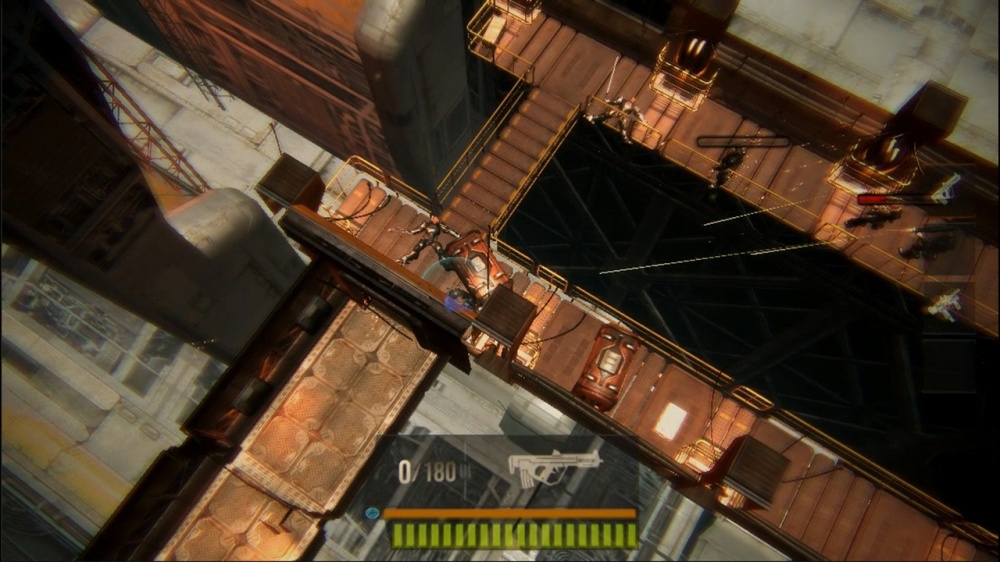 Oh geez, not another game from TROOOZE. This one is a top-down shooter. Single-player only, but it does have a few different modes and a little selection of weapons to mess about with. You can get a whole bunch of far better games like this on the eShop at this price or lower.
Chickens on the Road ($0.99)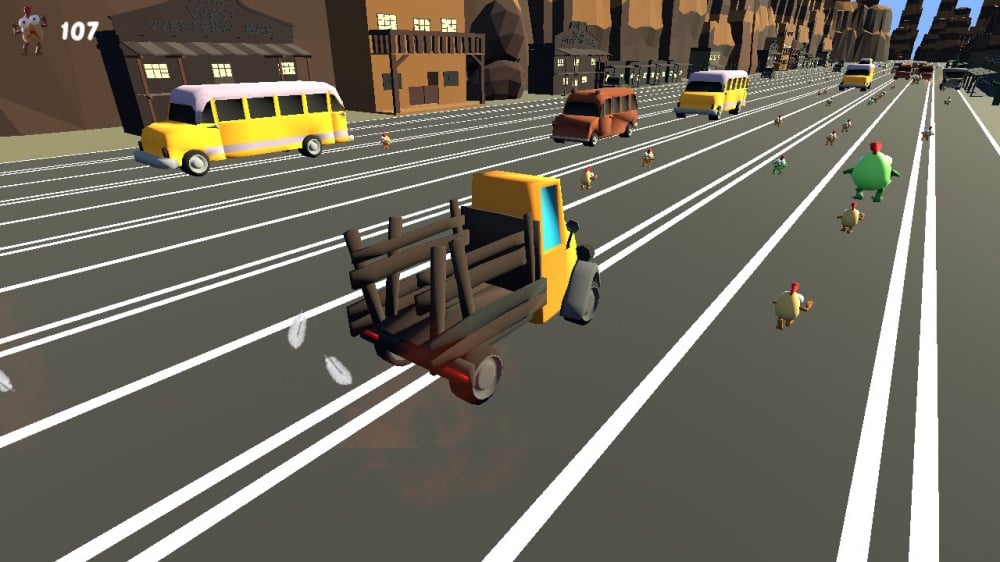 It's junk, and it knows it's junk. Drive a truck, collect chickens, avoid the green ones, and try not to hit any other vehicles. The best thing about it is that at most it will only lose you a dollar.
Galagi Shooter ($4.99)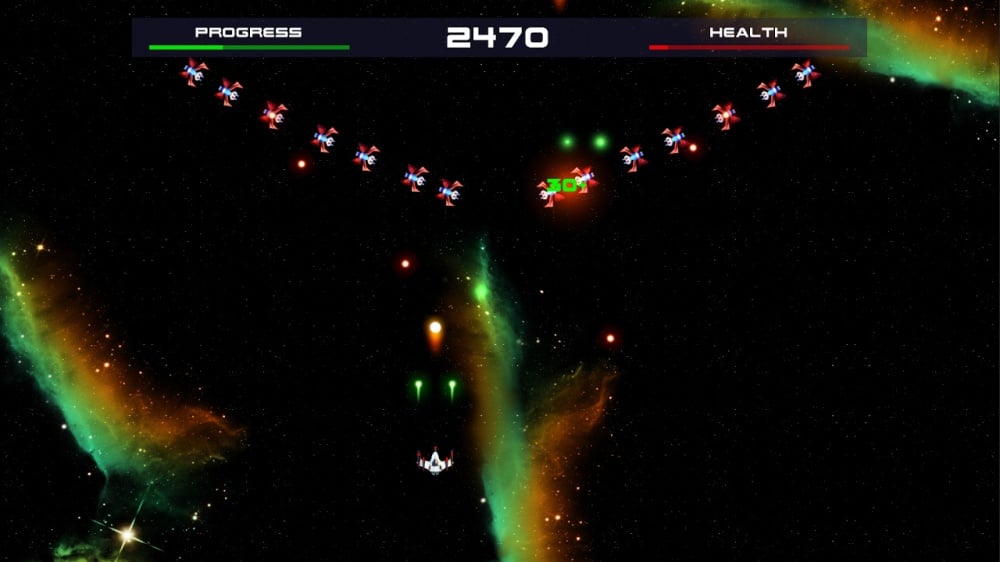 But at least Chickens on the Road is its own junk instead of being junk that rips off someone else's infinitely better game. Pix Arts makes a tepid, pathetic stab at copying Galaga and somehow fails to outdo a game from forty years ago. Find a few more coins in your sofa cushions and buy Arcade Archives Gaplus instead of this.
Sales
(North American eShop, US Prices)
Some things to note for shoot-em-up fans today. Rangerdog, Barrage Fantasia, Dezatopia, and Caladrius Blaze are enjoying some very rare sales right now. They're all pretty enjoyable examples of the genre. Aside from that, Ubisoft has rolled out one of its usual sales. Scott Pilgrim is at its cheapest price yet! Over in the outbox, Limited Run's latest round of discounts is coming to a close. Also of note are FUZE4 Nintendo Switch and the Contra homage Super Cyborg. Have a gander through both lists as usual.
Select New Games on Sale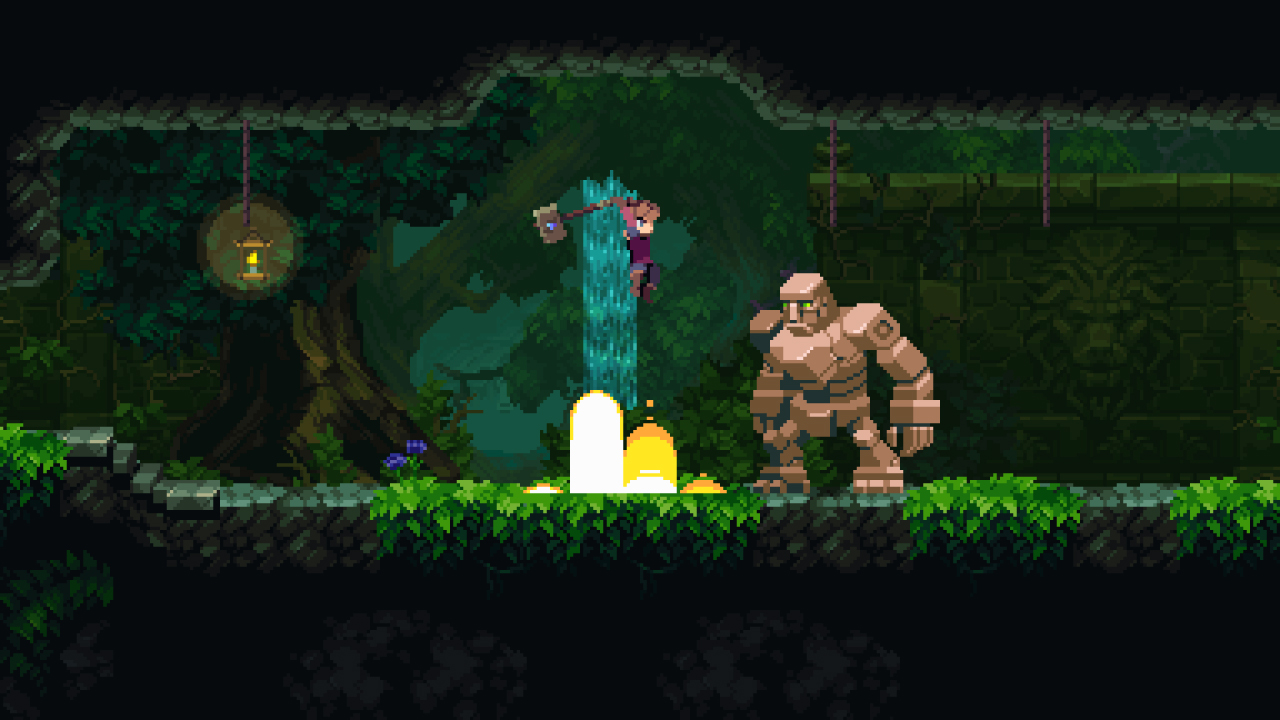 Chasm ($9.99 from $19.99 until 4/28)
Lovers in a Dangerous Spacetime ($7.49 from $14.99 until 4/28)
Sky Rogue ($9.99 from $19.99 until 4/28)
El Hijo Wild West Tale ($13.99 from $19.99 until 4/28)
Carto ($9.99 from $19.99 until 4/28)
Edge of Eternity ($23.99 from $29.99 until 4/29)
The Forgotten City: Cloud Vers. ($23.99 from $29.99 until 4/29)
The House of Da Vinci 2 ($5.99 from $9.99 until 4/29)
Pile Up! Box by Box ($10.49 from $14.99 until 4/29)
One Hand Clapping ($13.49 from $14.99 until 4/29)
Rangerdog ($4.19 from $5.99 until 4/29)
Dezatopia ($13.99 from $19.99 until 4/29)
Barrage Fantasia ($6.99 from $9.99 until 4/29)
Stunt Kite Party ($1.99 from $9.99 until 4/29)
Townsmen Kingdom Rebuilt CE ($10.99 from $26.99 until 4/29)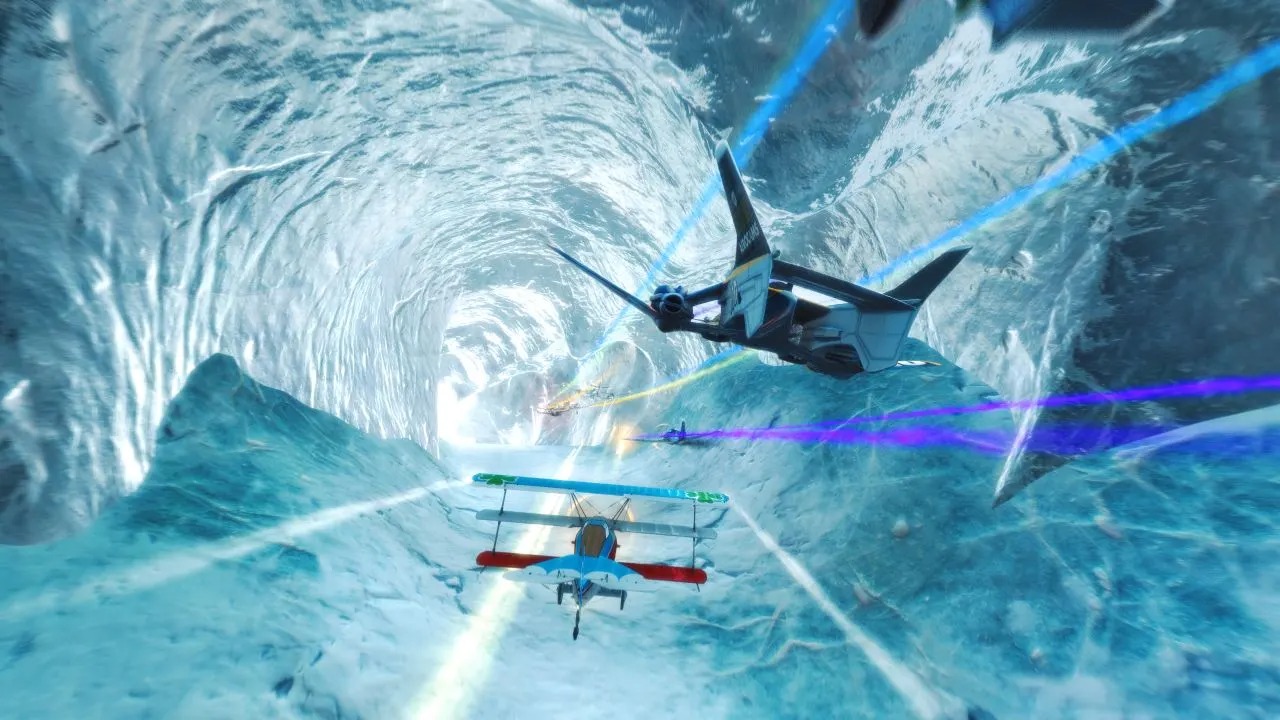 Skydrift Infinity ($10.49 from $14.99 until 4/29)
Aces of the Luftwaffe SE Edition ($9.99 from $24.99 until 4/29)
Revita ($13.59 from $16.99 until 4/30)
Dungeons of Shalnor ($1.99 from $9.99 until 5/1)
Shalnor Legends Sacred Lands ($1.99 from $9.99 until 5/1)
Vosaria Lair of the Forgotten ($1.99 from $9.99 until 5/1)
Angelo & Deemon: OHoaQ ($8.99 from $14.99 until 5/1)
Raji An Ancient Epic ($12.49 from $24.99 until 5/2)
Treadnauts ($7.49 from $14.99 until 5/2)
The Uncertain: Last Quiet Day ($10.34 from $14.99 until 5/2)
Biped ($6.74 from $14.99 until 5/2)
Assassin's Creed Ezio Collection ($29.99 from $39.99 until 5/5)
Assassin's Creed III Remastered ($14.79 from $39.99 until 5/5)
Assassin's Creed Rebel Collection ($14.79 from $39.99 until 5/5)
Mario + Rabbids Kingdom Battle ($14.99 from $59.99 until 5/5)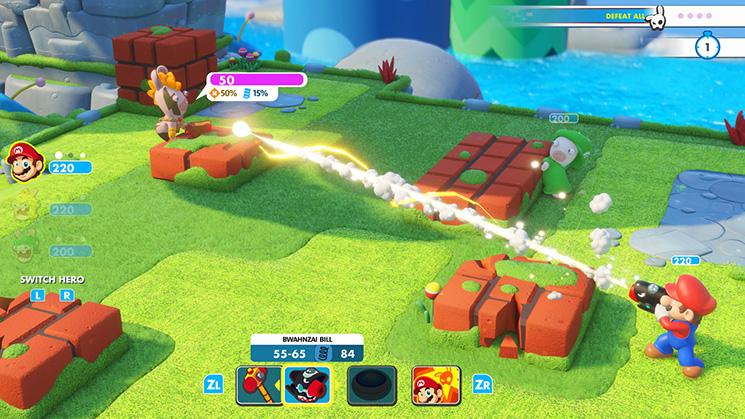 Mario + Rabbids KB Gold Edition ($19.99 from $79.99 until 5/5)
Starlink Battle for Atlas ($11.99 from $59.99 until 5/5)
Starlink BfA Digital Deluxe ($19.99 from $79.99 until 5/5)
Immortals Fenyx Rising ($14.99 from $59.99 until 5/5)
Immortals Fenyx Rising Gold ($24.99 from $99.99 until 5/5)
Scott Pilgrim vs The World ($4.90 from $14.99 until 5/5)
Rayman Legends DE ($9.99 from $39.99 until 5/5)
Child of Light Ultimate ($4.99 from $19.99 until 5/5)
Valiant Hearts The Great War ($4.99 from $19.99 until 5/5)
South Park The Stick of Truth ($11.99 from $29.99 until 5/5)
South Park Fractured But Whole ($14.99 from $59.99 until 5/5)
South Park TFBW Gold ($22.49 from $89.99 until 5/5)
Trials Rising ($5.99 from $19.99 until 5/5)
Trials Rising Gold Edition ($8.99 from $29.99 until 5/5)
Family Feud ($9.89 from $29.99 until 5/5)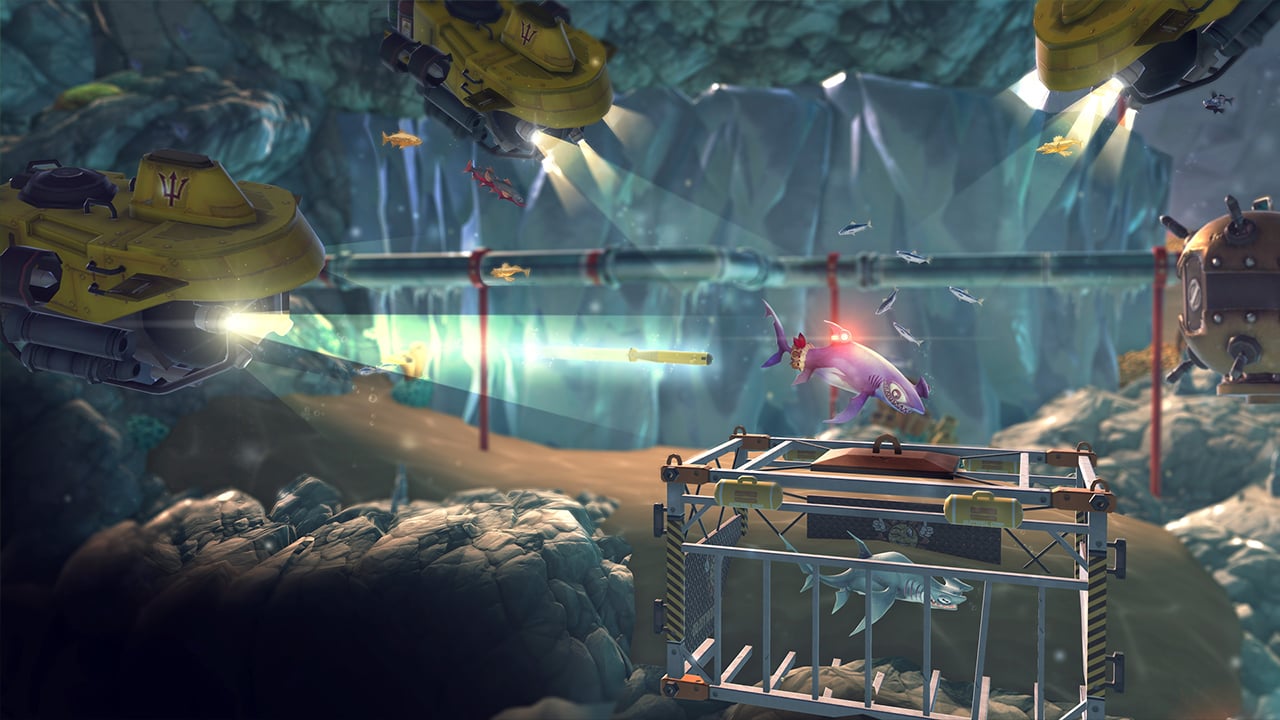 Hungry Shark World ($1.99 from $9.99 until 5/5)
Risk Global Domination ($7.99 from $19.99 until 5/5)
Jeopardy! ($7.99 from $19.99 until 5/5)
Legendary Fishing ($4.49 from $29.99 until 5/5)
Monopoly ($9.99 from
[ad_2]

Source link